lunches
Menu
Summer 1 Term Lunch Menu - 25/4/22 - 27/5/22
Summer 1 Term Dairy & Gluten Free Lunch Menu 25/4/22 - 27/5/22
Our hot, midday meals are prepared by BAM FM, Taunton and served in our dining hall every day. We offer a choice of both meat and vegetarian options or jacket potato. Lunches include a fresh vegetable side dish, bread and a selection of hot and cold desserts, including fresh fruit. All meals are accompanied with water.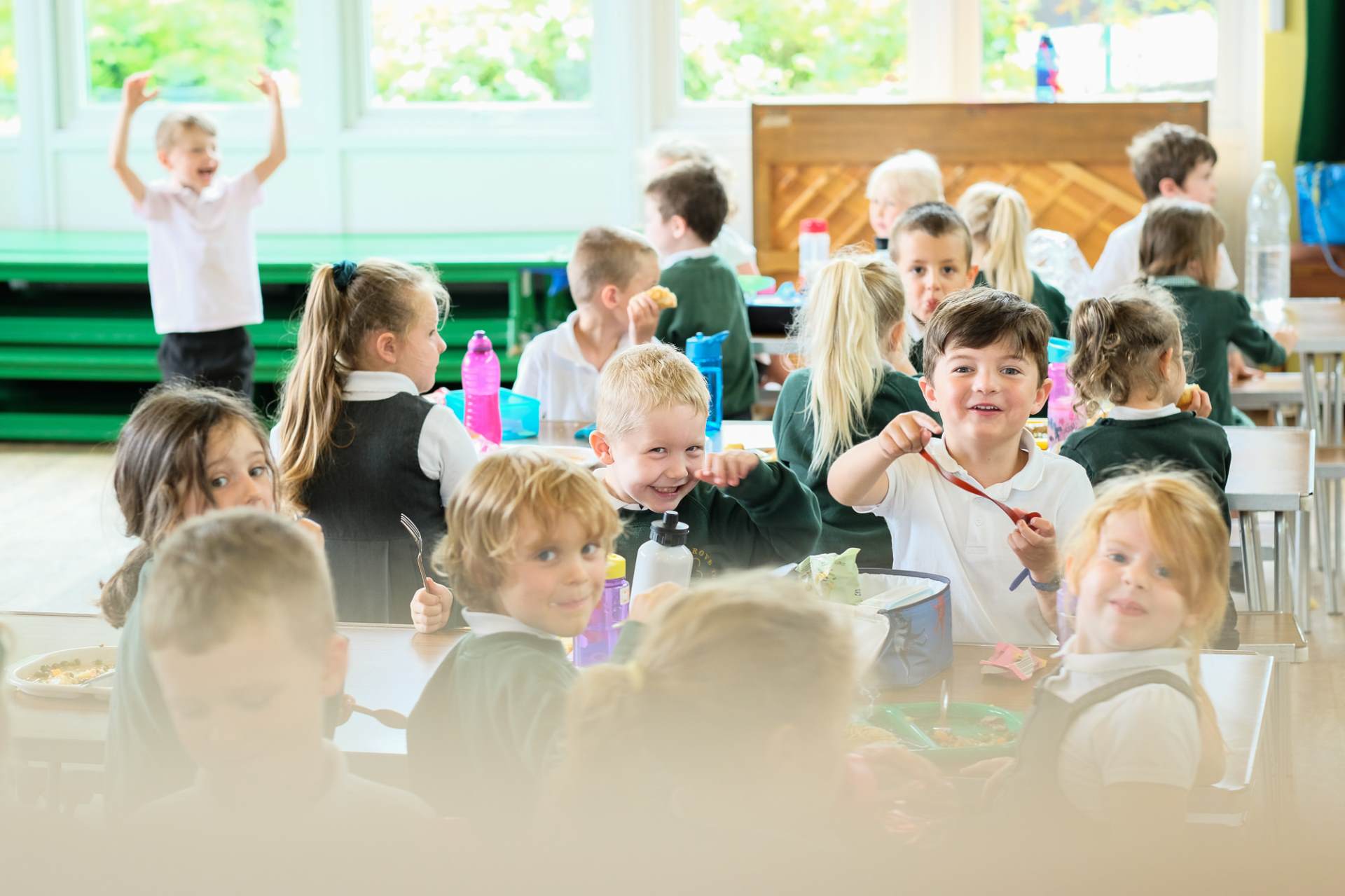 Children may choose to eat for the whole week or individual days of your choice
Meals can be ordered online in half termly blocks
Menus and money (£2.65 per meal for KS2 only) must be received by the deadline stated in the email
Money should be placed in the finance letterbox in the school lobby and the envelope should be clearly marked "SCHOOL MEALS."
Dinner money must be separate from all other school payments
Cheques should be made payable to "Somerset County Council"
ABSENCES: If your child has ordered a meal and will be absent, please ring the school by 9.30 a.m. on the day of the absence so that the meal can be cancelled and you can receive a credit. If you think your child will be absent for more than one day you will either need to call the school daily or advise the school of the duration of the absence in your initial call. Refunds will not be given if this notice has not been provided.

Nutritionist Resource
You may find this link of interest: Nutritionist Resource www.nutritionist-resource.org.uk
Parents are welcome to come in and sample our school lunches and see what their child is eating. Please ask at the office for more information.
Under the Government's Universal Infant Free School Meals scheme (UIFSM), all pupils in Reception and KS1 are entitled to a free school meal every day. For further information on applying for Free School Lunches for Reception and Key Stage 1 children, please contact the school office.
More information on applying for Free School Meals (other than UIFSM) can be found on Somerset County Council's website.