WELCOME TO ROBINS
We are a Year 3/4 class and our teacher is Miss Amy Walsh
Autumn 2 Class News
We have had such a busy half term in Robins Class with so many amazing experiences.
We started the half term with a virtual geography experience where we wore a pair of head phones and explored the four countries of the United Kingdom. Our geography learning followed this with learning about South Wales.
In science, we have looked at forces and magnetics and were astonished to find out that the earth has its own magnetic field. We magnetised a paperclip and popped it on a piece of cork in water and were amazed to see that it turned north. We checked this using a compass.
Also, we have visited the church to support our RE learning, been involved in celebrations for Armistice Day and worked closely with Shane from the Archie Project. We all enjoyed the ice-cream van visit to school too!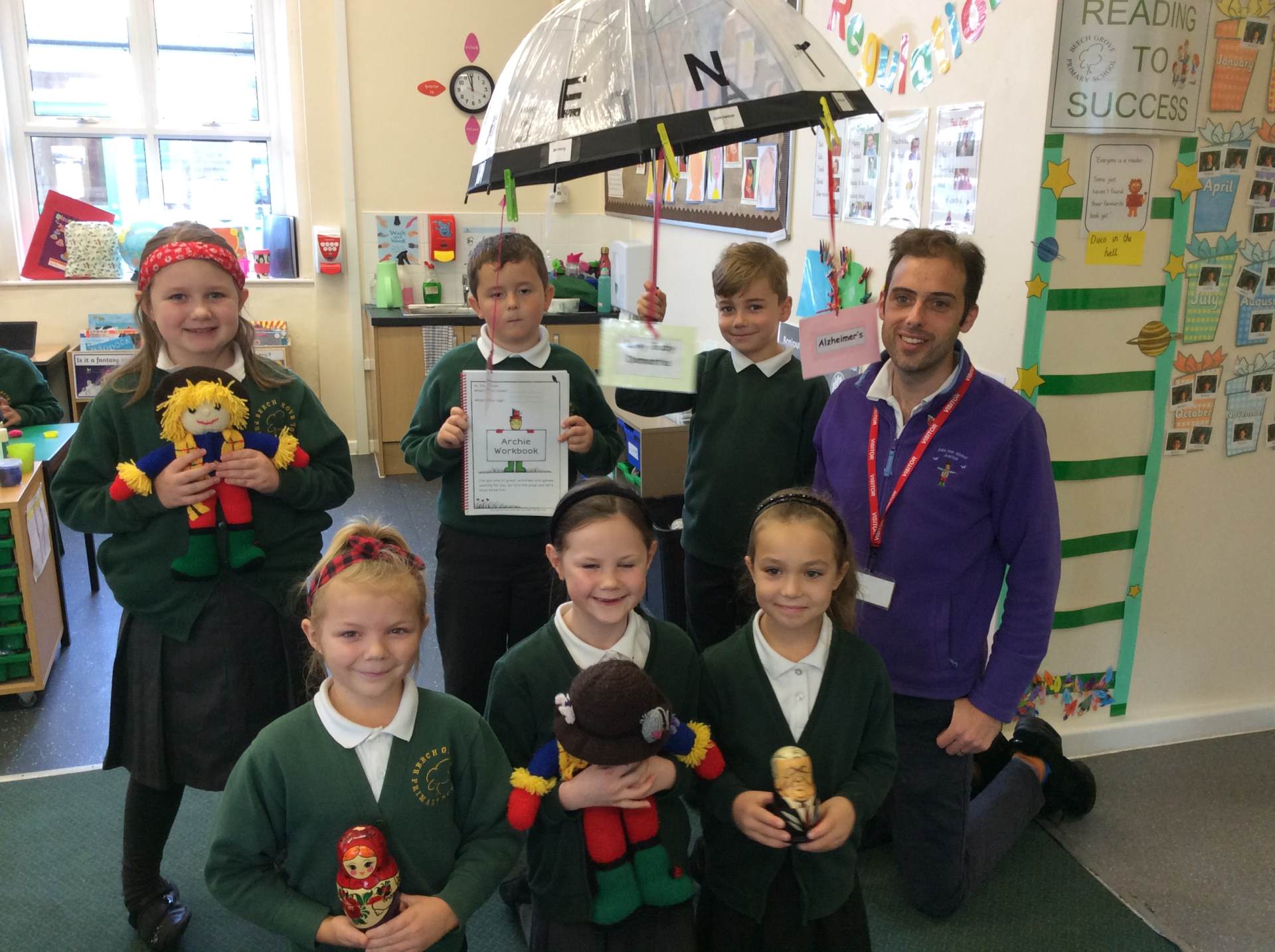 Autumn 1 Class News
What a busy start to the new school year! We have enjoyed learning the warning tale, 'Little Red Riding Hood' off by heart using our story map. We have developed our skills in creating a powerful setting in our writing and invented our own warning tales.
As scientist, we have been investigating rocks and now know the difference between sedimentary, metamorphic and and igneous rocks. We loved finding out which rocks are permeable and which are not and have enjoyed doing a different investigation each week.
In RE, we have enjoyed following our topic on Islam and in history we have been learning all about how people lived in the stone age and iron age.
Remote Learning
If your child is self-isolating because they are displaying symptoms of COVID-19 or they have tested positive for COVID-19, they can still access their learning from home, if they are well enough to do so. All remote learning will be emailed directly to you (it will no longer be uploaded on to the school website).
We appreciate that some children may be feeling unwell, and will therefore not be able to continue with their learning at home.
We hope you find your child's remote learning enjoyable and easy to follow. If you have any problems at all in accessing this learning, please do not hesitate to email your child's class teacher; we are here to support and guide you. Please photograph and email your child's work to the class email address which is:
robins@educ.somerset.gov.uk
.