Hedgehogs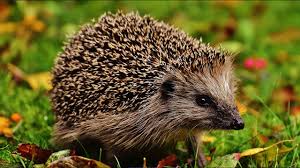 We are a Reception year class.
Our teacher is Miss Tomasik
Welcome to Hedgehogs class - 2020
Home Learning
Autumn term 2020
Social story to share with your child
Weeks beginning 6th July and 13th July
Home Learning Menu - Weeks 13 and 14
Weeks beginning 19th June and 26th June
Home Learning Menu - Weeks 11 and 12
Weeks beginning 8th June and 15th June
Home Learning Menu - Weeks 9 and 10 (pdf)
Weeks beginning 18th May and 1st June
Home Learning Menu - Weeks 7 and 8 (pdf)
Weeks beginning 4th May and 11th May
Home Learning Menu - Weeks 5 and 6 (pdf)
Weeks beginning 20th April and 27th April
EYFS Home Learning Menu - April 2020 (pdf)
Weeks beginning 23rd March and 30th March
EYFS Home Learning Menu - March 2020 (pdf)
Twinkl EYFS Home Learning Resource Pack (zip file)
SASP PE - Keeping Kids and Families Active When at Home (pdf)
Autumn 2 News
The second half of the Autumn term was equally as exciting as the first! We had a non- uniform day to raise money for Children In Need. The children looked fantastic in their costumes!
One of our highlights for this half term was when we all dressed up as a word. This was a brilliant idea and everyone made a super effort to get involved. We learnt new words such as; fragile, extinct, determined and vibrant.
The children worked really hard this half term to perform 'The Nativity' to the whole school and parents. We learnt many new skills during this performance, such as learning to sit quietly and listen, to learn a range of new songs and dances, to project our voice and to gain confidence in performing in front of an audience. The children did a great job and we were very proud of them!
We are passionate about books and love reading! We have recently been to visit Wellington Community Library. Mrs Kimber read Christmas stories to us and we sang lots of songs. We had a lovely time and we are looking forward to our next visit. We have also recently started using the school library every Wednesday where we can choose a book, from a range of fiction and non-fiction books, to take home.
Autumn 1 News
What an exciting first half term we have had! At the very start of half term, we were extremely excited to welcome three hoglets into Hedgehog Class. We learnt facts about them, watched them moving and some of us were even brave enough to handle the prickly fellows!
As part of our literacy work, we learnt to tell the story of 'The Little Red Hen'. Our 'WOW' starter for this involved a visit from a rather big red hen called Rosie! We loved the visit and asked her owner a range of questions.
For Halloween we had a special fancy dress day! Don't we look scary! We also had a special guest 'a witch at her spinning wheel!'
To consolidate our maths learning about 2D shapes, we went on a local walk to find shapes in the environment.
We also looked for signs of autumn.